fast-paced and super exciting



over 10,000 Happy Customers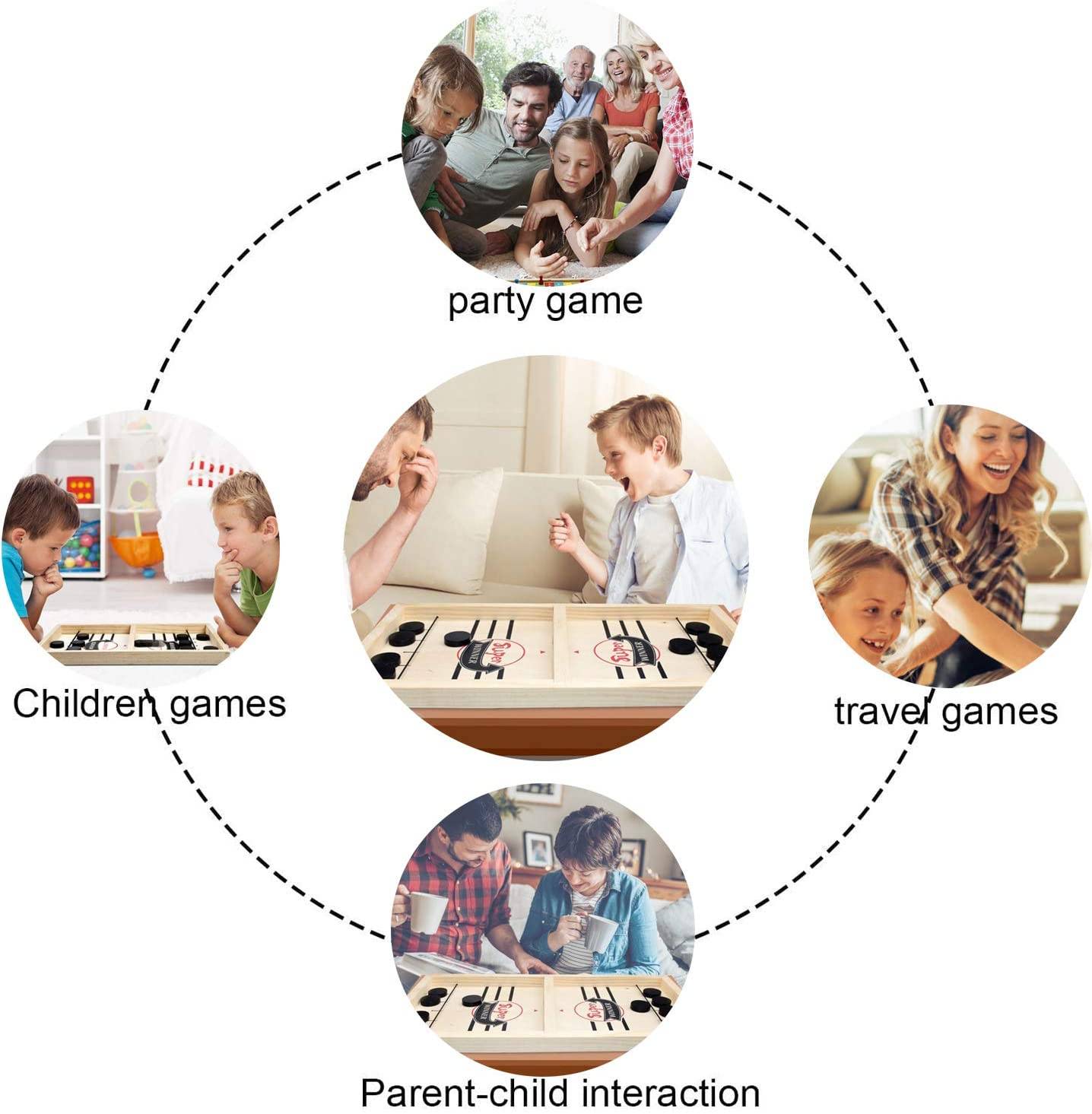 Lightweight and compact enough to carry, Super Winner is perfect for every home party, family and friends gathering.
Be ready to play this fun addictive game everywhere with your friends and family.
Imagine all the fun!
This will make it to your top favorite game list! 👌
Kids love it, moms love it, dads, grandparents, even your pets will love it. 😅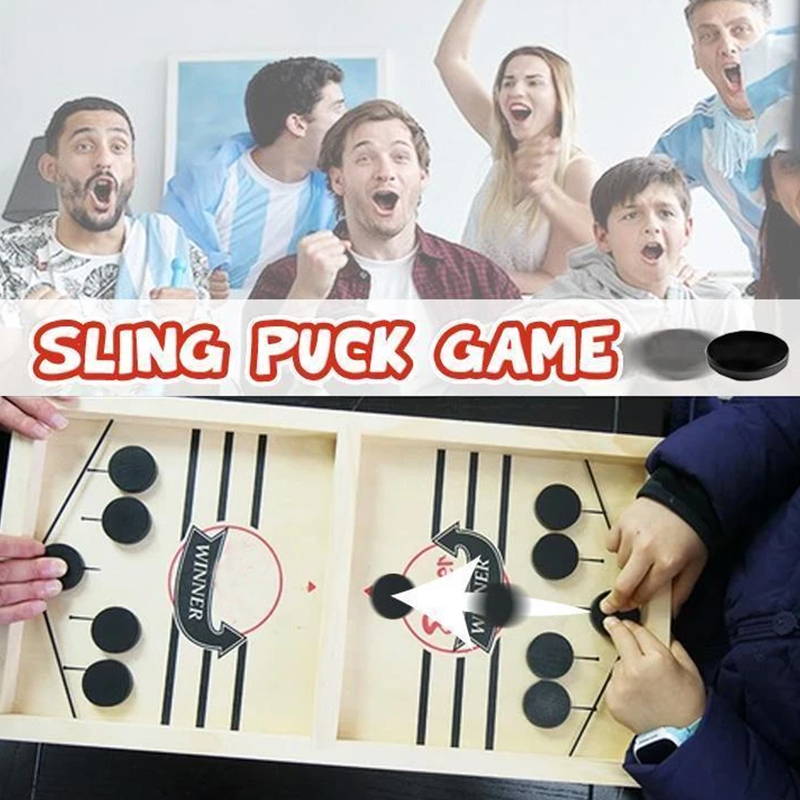 HOW TO PLAY
Use the rubber band to shoot all the chess balls to the opposite court.Bouncing all chess pieces to the opposite side will be the winner.
Each team is divided into 5 pieces.
1. Hold your fingers on the pieces and pull them back with the rubber bands.
2. Release your fingers to eject the pieces forward. Aim at the hole and shoot through the hole to the opponent.
3. If you completely occupy the opponent, you win.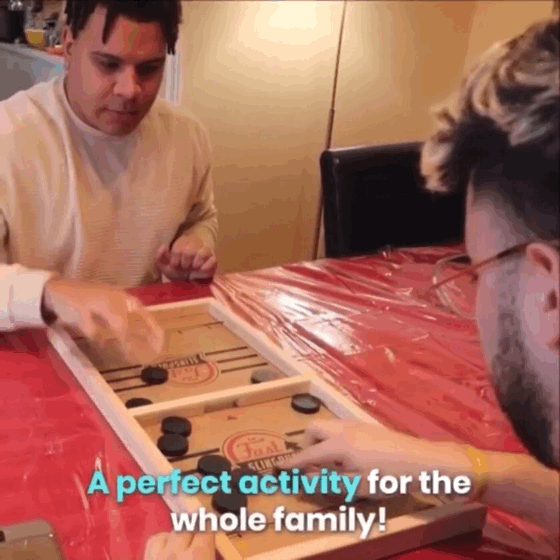 Fun for the whole family. Both children and adults are sure to have plenty of fun – A great gift for small and grown friends alike.
⭐ Made of solid wood (Environmental friendly)
⭐ Nice and durable (Long-lasting play)
⭐ Easy rules (for both kids & adults)
⭐ Perfect size (22.1" X 10.2" X 1.2" / 56cm X 29.5cm X 3cm)
⭐ Improves children's communication and reaction ability
⭐ Enhances the family atmosphere
Family Entertainment/Birthday party/Office Games/Christmas gifts. Suitable for games between children, children and parents, but also games for grown-ups.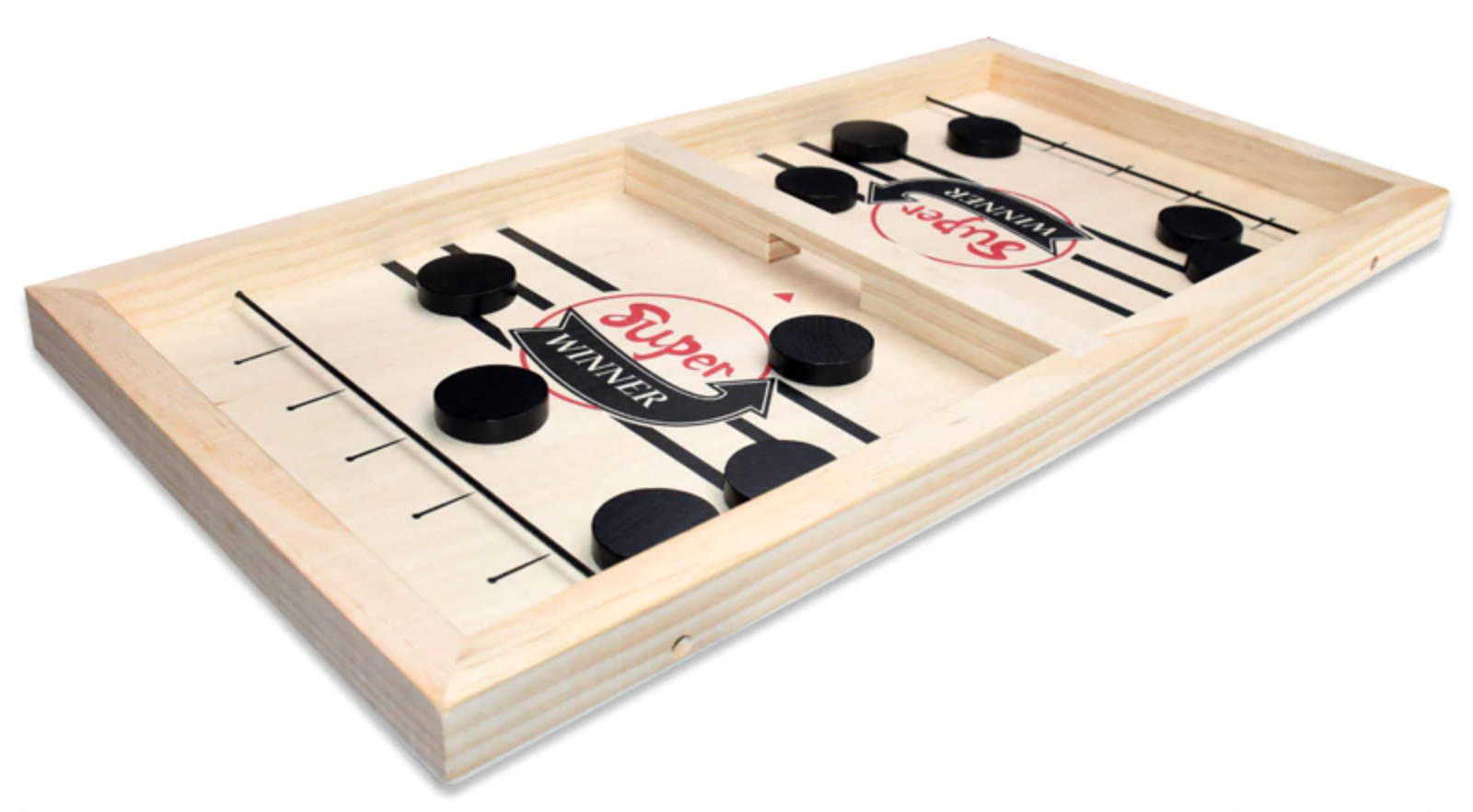 what our customers say about
👇super winner👇
Natalie ⭐⭐⭐⭐⭐
Germany

So fun!!
My husband and I don't have kids yet, so this is a perfect little game to play with each other when we have down time. We also brought it to my parents house over the weekend and everyone loved it!! From my youngest niece (4 yrs old) to my dad (60).
Loretta A. ⭐⭐⭐⭐⭐
United States

Fun family game.
We have been looking for more game to get our kids out of the room and interacting with others. We picked a winner!! This game is an intense fast paced game for the family young and old. We also bring it out when we have company. There is always a line to play the winner.
Daniel D. ⭐⭐⭐⭐⭐
Canada

Lots of fun.
Our grown kids and their friends had great fun with this game at a recent party. And we also played it with our 6-year-old granddaughter. Of course, we give her a head start by only putting one or two discs on her side to give her a fair shot. She's getting better at it, though. Each player finds their own technique. Fun game. Worth the price.

Jenny F. ⭐⭐⭐⭐⭐
United States

Addicting little table top game!
Husband saw this somewhere so we had to get it. It's super fun and addictive as the games don't last but only a few minutes at best. Now the "rules" are extremely lacking and very vague, but I think that is what makes it fun as you can make it up for what suits you.
Tom F. ⭐⭐⭐⭐⭐
Canada

My wife is an undefeated terror at this game. She is the Puck Goddess.
After watching this on facebook, I purchased one myself.
What a great product! I challenged my wife to this game with various sexy adult prizes if I win and to my surprise, she has the largest purse collection on this planet now.
Till this day, she remains undefeated. God couldn't defeat her at this game. The Puck Goddess.

Buy also for your friends, family, neighbors and save up to $140
Risk Free! 100% Money Back Guarantee
Where does this ship from?
Orders are processed within 1-3 business days.
After your order is processed you should receive your tracking number/information right away!
Standard International Shipping: 8-20 business days.
In peak periods please allow for up to 10+ business days.
*All shipping times exclude customs/clearance delays*
Yes, as soon as we shipped your purchase you'll automatically get your tracking number via email.
No problem. Just send it back to us. We have a 30 Days Money Back Guarantee.
Are there some shipping fees?

Yes.
We ship for $6.99 Worldwide and we offer Free Shipping for orders over $85.
Some Products have their own shipping fees.
Will you ship to my country?

We are currently shipping worldwide. If we are unable to ship to your country, we'll notice you via e-mail and will rewire your payment.