Treat Yourself!
You know you deserve it!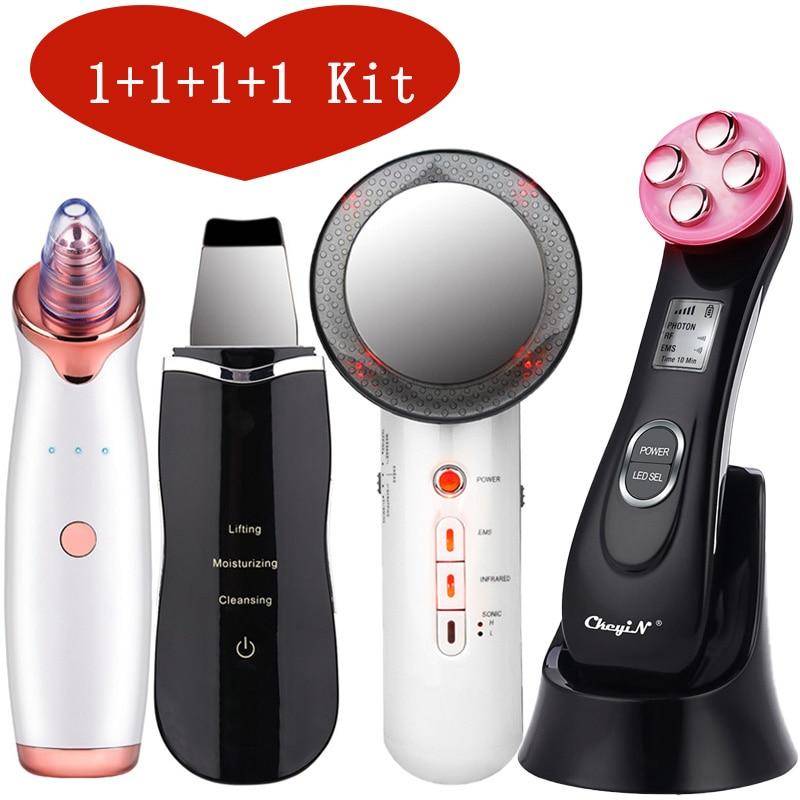 Get Your Beautiful Skin TODAY!

✨ Electric Blackhead Remover
✨Ultrasonic Skin Scrubber
✨Infrared Body Slimming Massager
✨Nano Skin Hydrating Sprayer

over 5,000 five-star reviews
Electric Blackhead Remover
Ergonomic streamline design, easy and ease to operate, with a powerful USB rechargeable battery.
It comes with 3 suction levels for different skin types. To protect your skin from damage, you can adjust it according to your blackhead severity and skin type.
Packed with 4 different probes for solving all your needs: remove blackhead, grease, cosmetic residue, pimples, wrinkle from different parts of your face..
Also effective for: microdermabrasion, improving skin vitality, helping unclog pores and making your skin smooth and tighten.
Made from durable ABS material, this Blackhead Remover uses a high-tech vacuum suction technology, easily and quickly removing blackhead, acne, lipid, deeply cleaning your skin.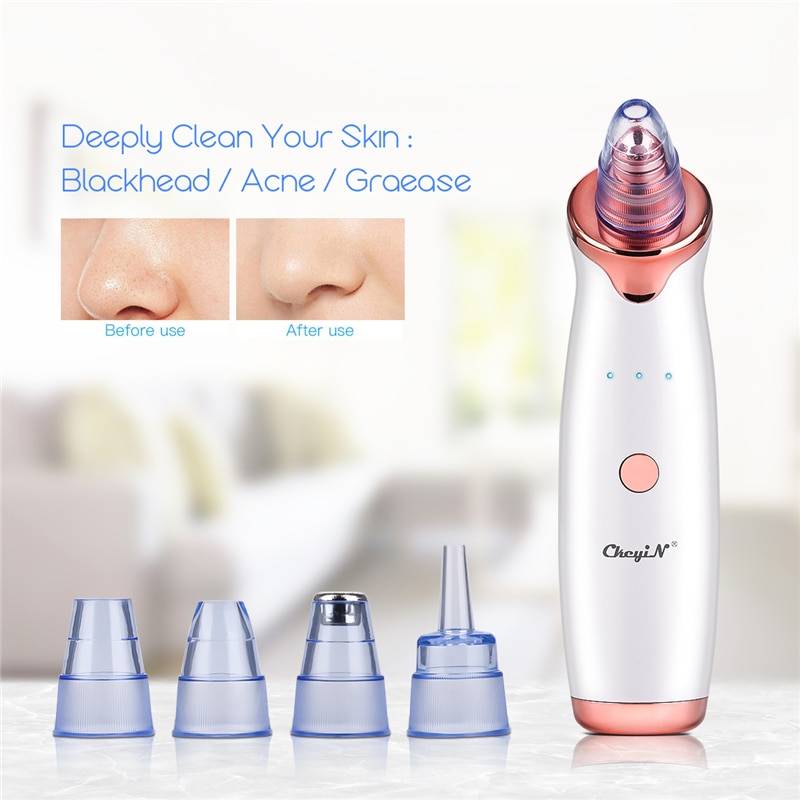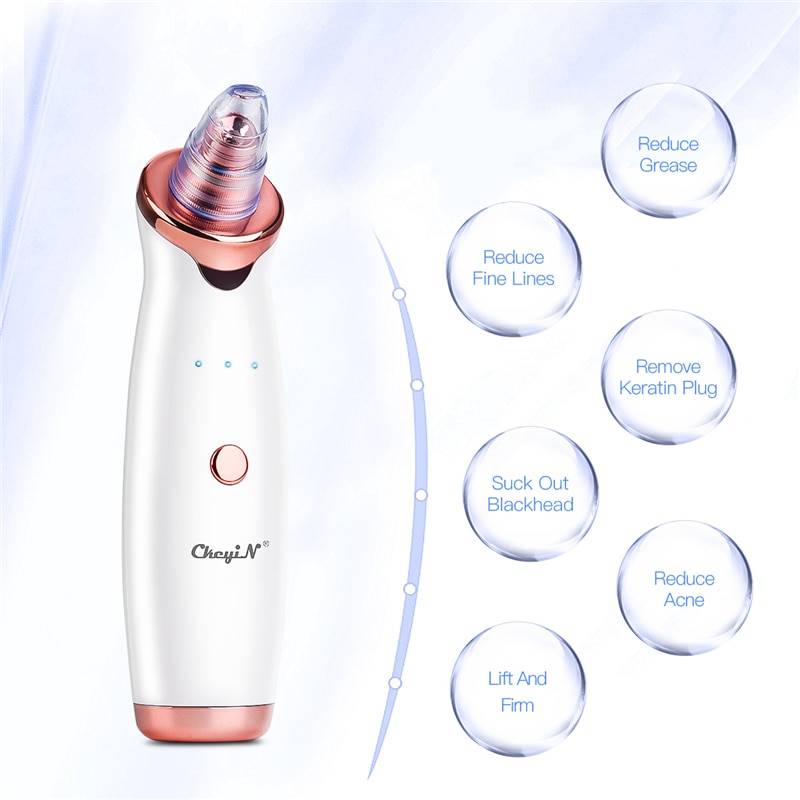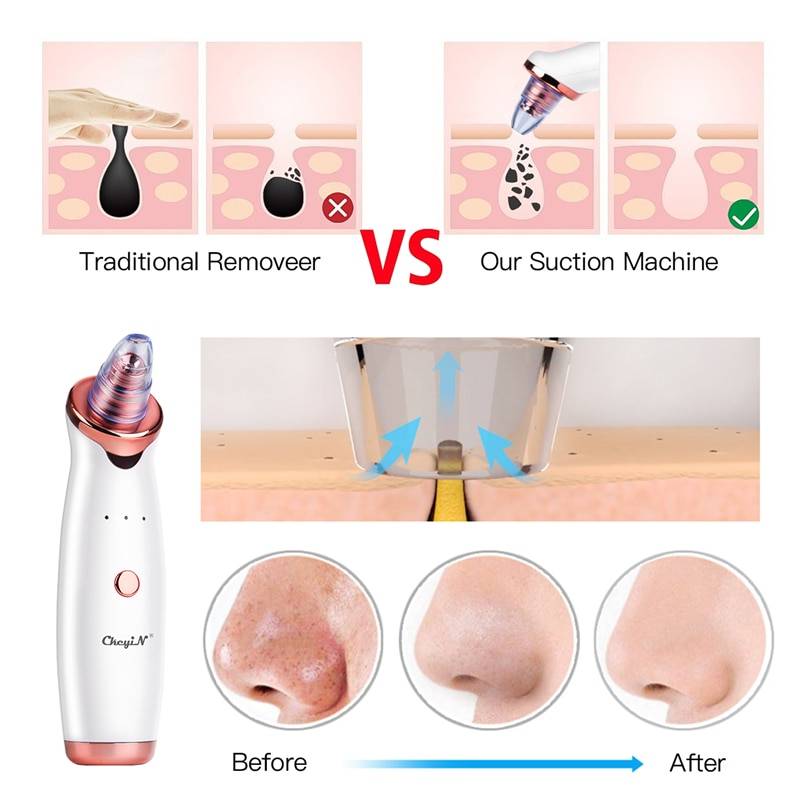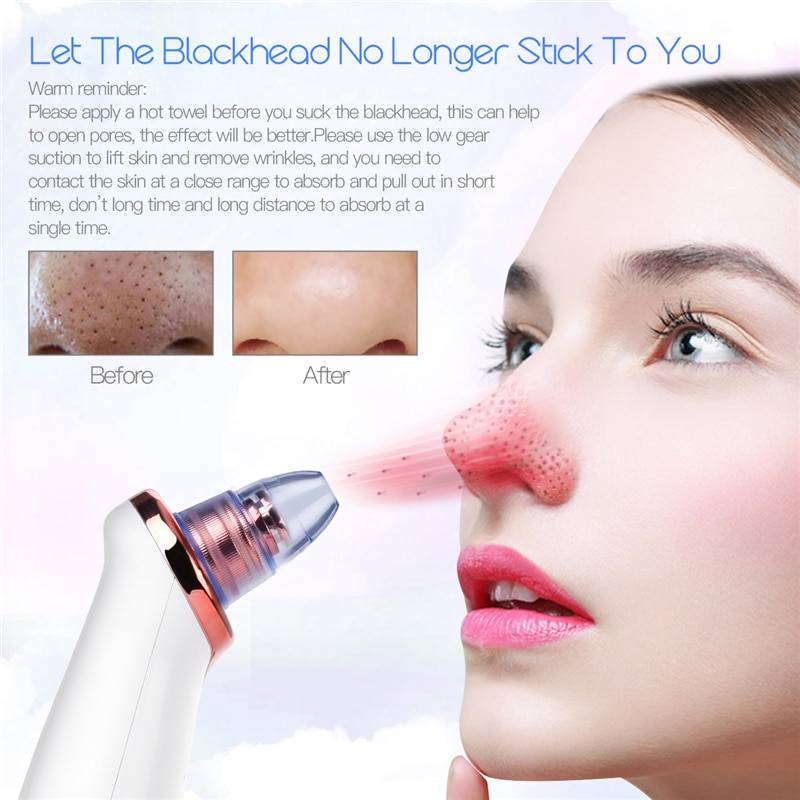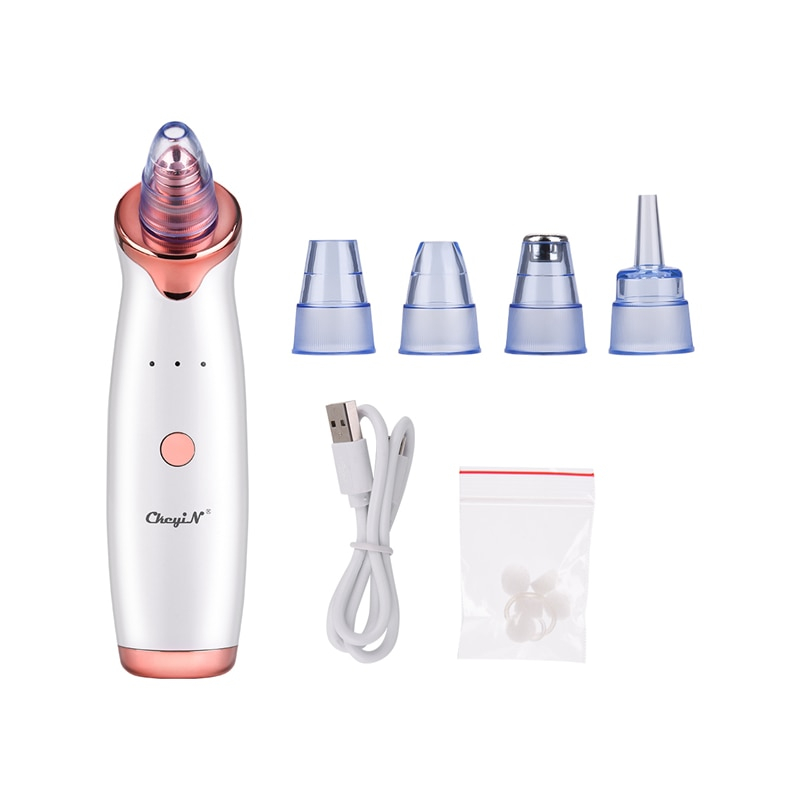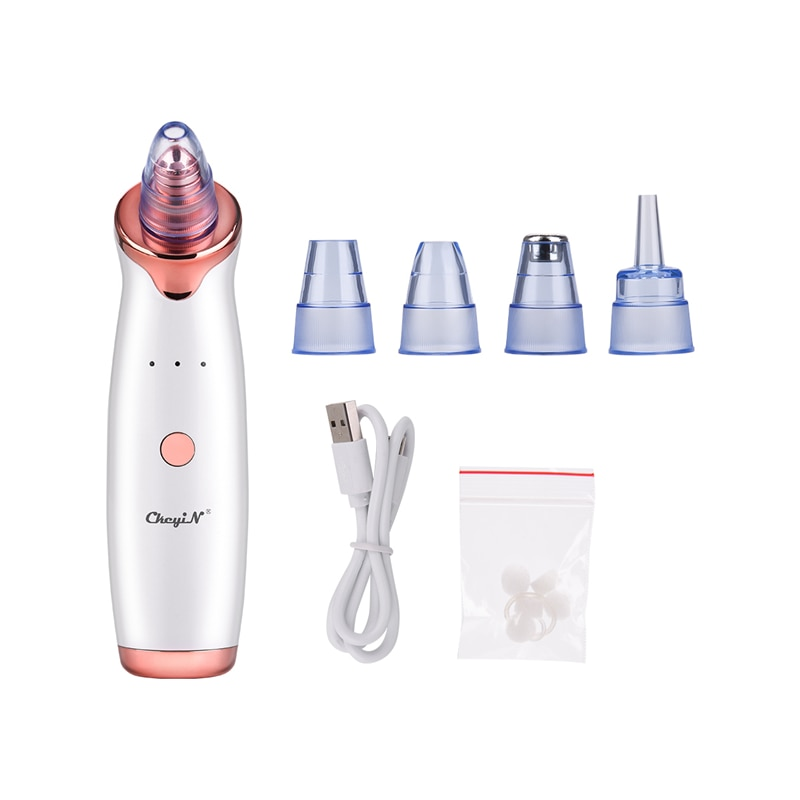 Ultrasonic Skin Scrubber Deep Face Cleaning
Super thin and compact appearance, ergonomic streamline handle, user-friendly interface and touch screen, designed for you to use it easily and conveniently.
Three working modes are available: cleansing, moisturizing and lifting.
Adopts with ultrasonic wave and nano technology, combining unique shovel type probe and high frequency vibration, it can go deep into your facial skin.
This beauty instrument cleans your skin dirt and introduces nutrient solutions, which can improve micro-circulation, dredge sweat glands, shrink pores and can help you solve many skin problems.
Convenient rechargeable design and long endurance ability. It can be continuously used for 3~4 days after fully charged.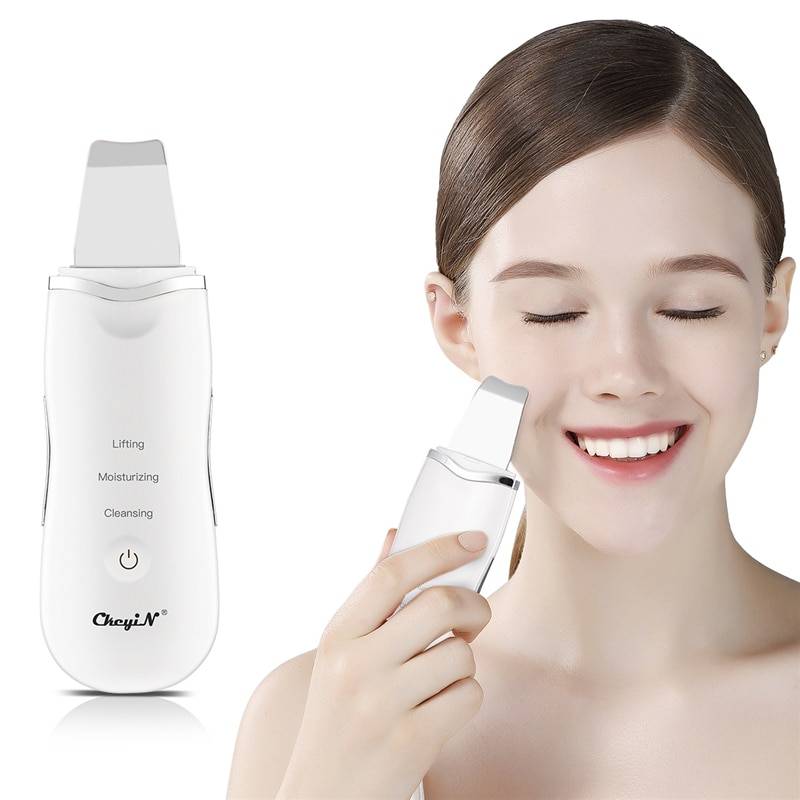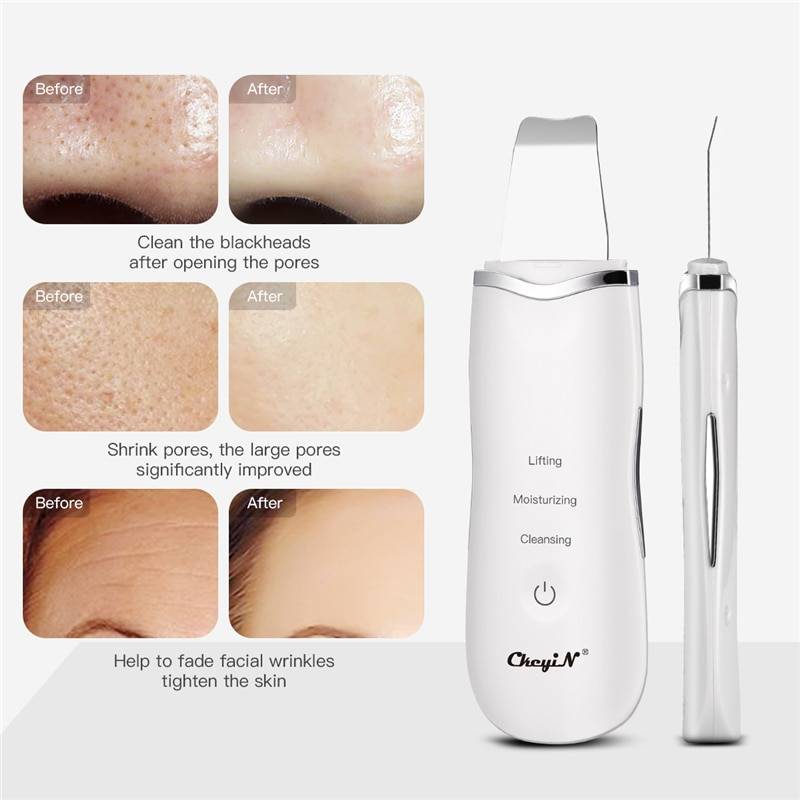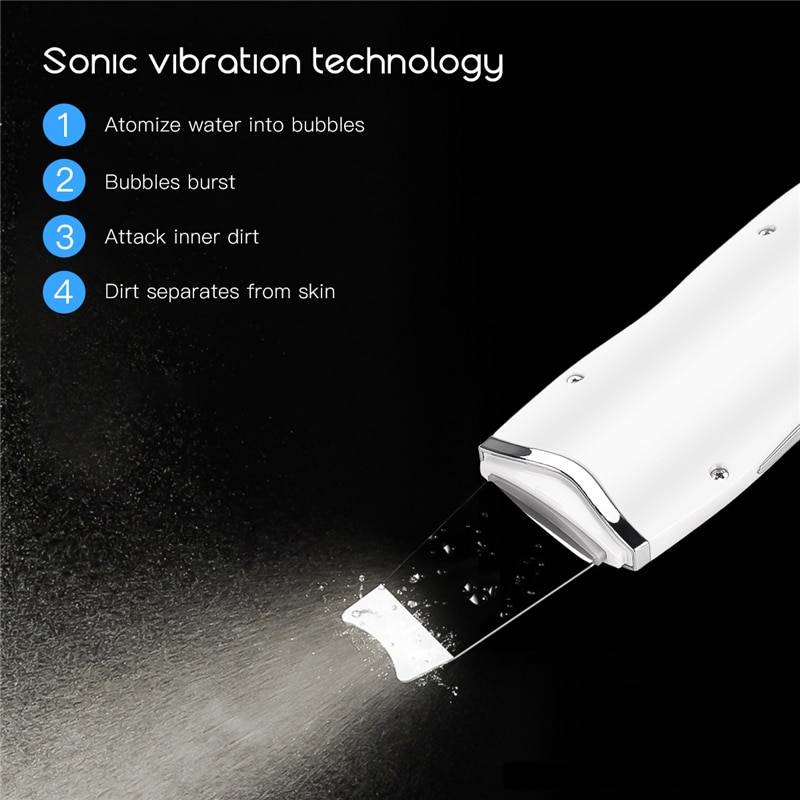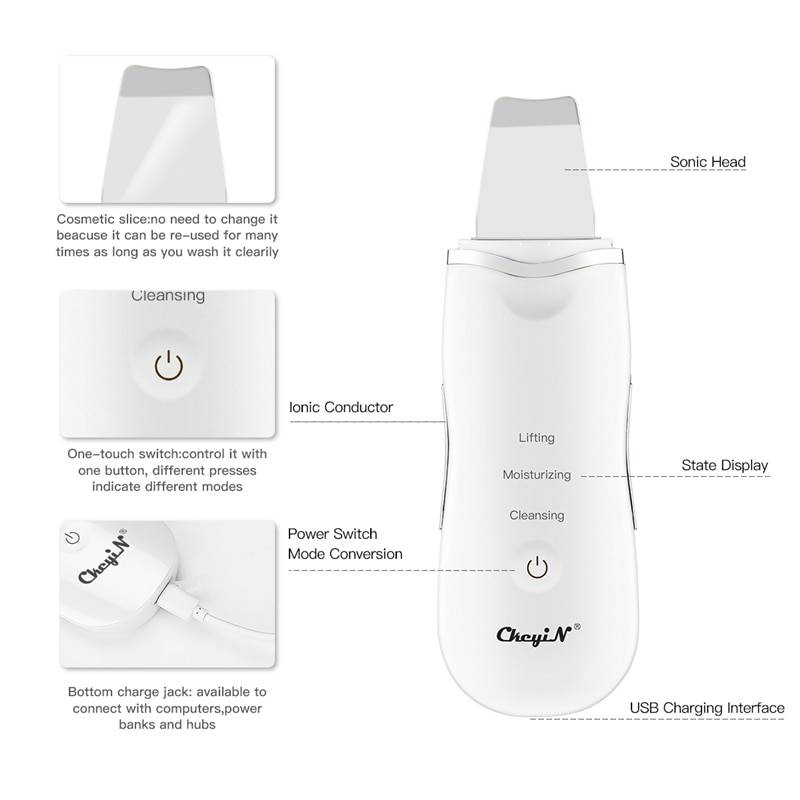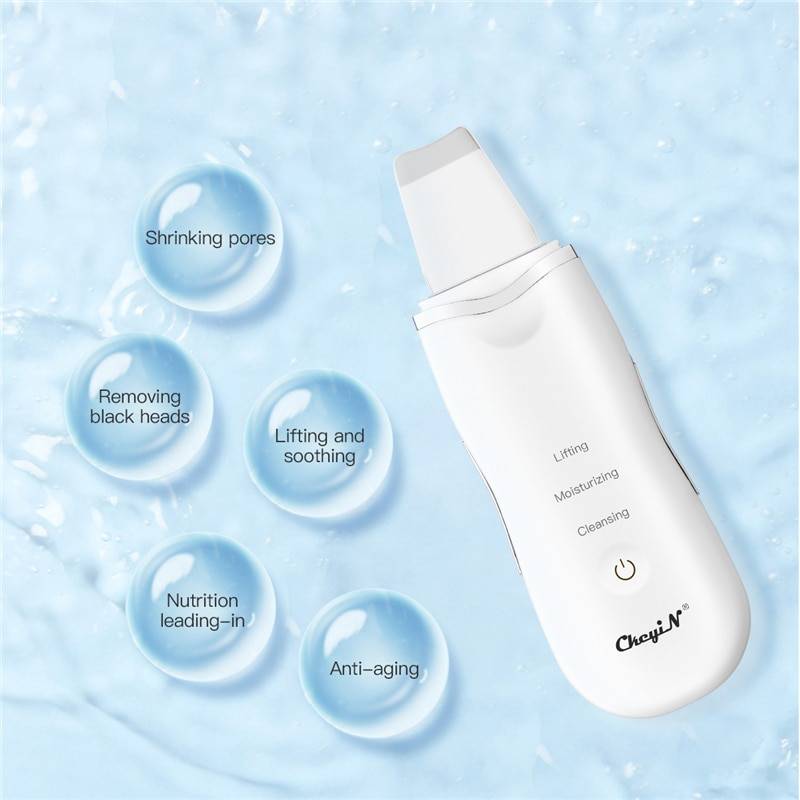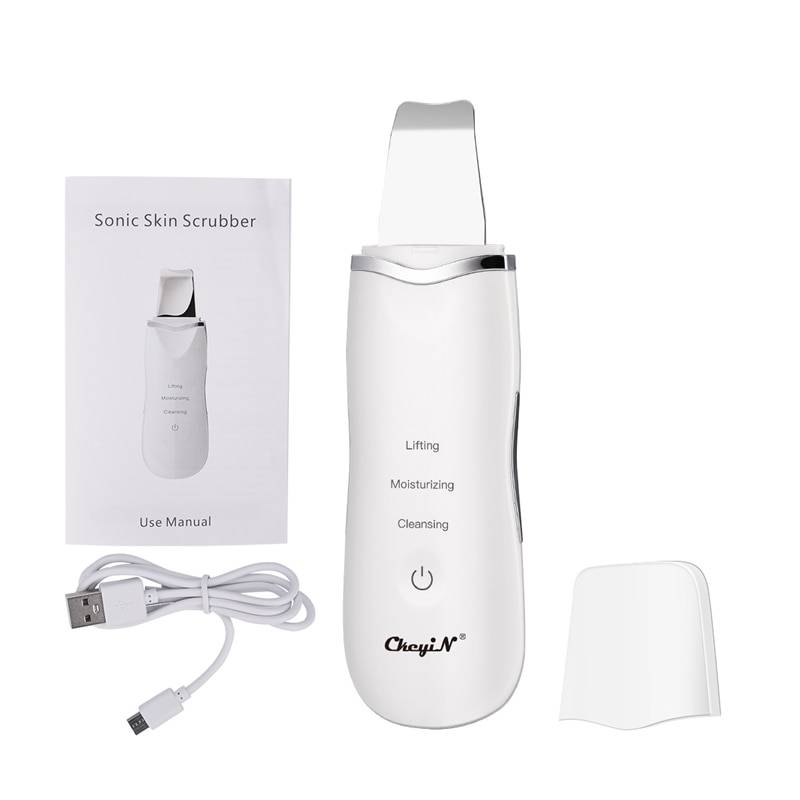 EMS Messotherapy RF Radio Frequency Facial Massager
This beauty instrument adopts with EMS current, electroporation technology, RF radio frequency and LED, solving many skin problems.
1. The EMS current can activate cell and create new collagen, making your skin become more firm, more energetic and elastic and improving the fine lines and wrinkles on the surface of the skin.
2. The electroporation technology can create the gap between cells for a short time, which allows your skin to absorb more skin care products.
3. RF radio frequency helps with relieving muscle pain and skin fatigue, ease skin tension, reduce redness, swelling and pain, and resist repeated growth of acne.
4. The LED light (with 6 modes: pink, yellow, green, blue and pink flash light) helps with whitening your skin, brighten your skin tone, promote the regeneration of collagen, inhibit the excessive production of melanin and contractive pore.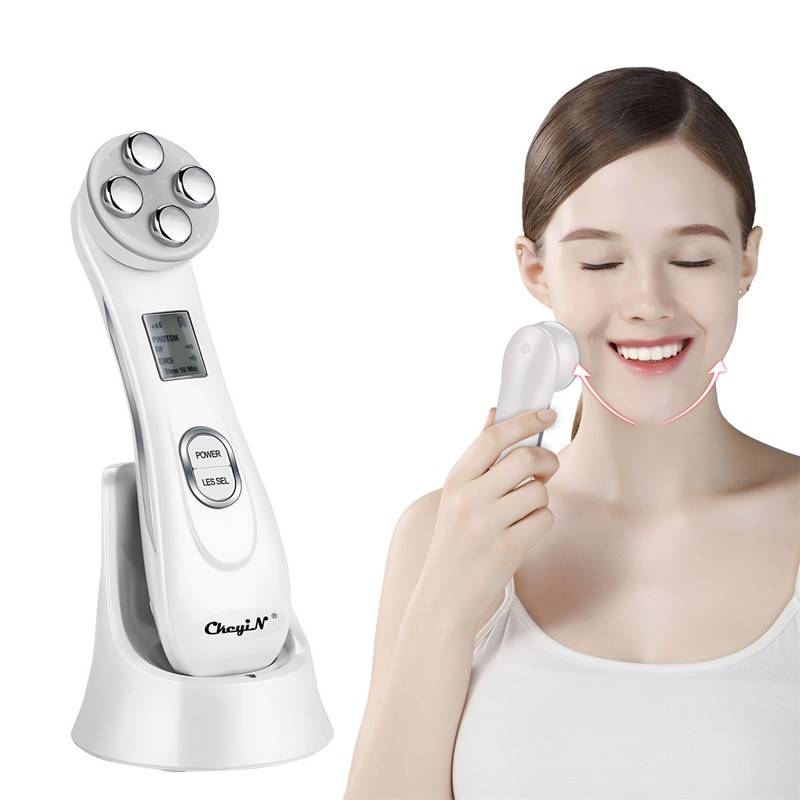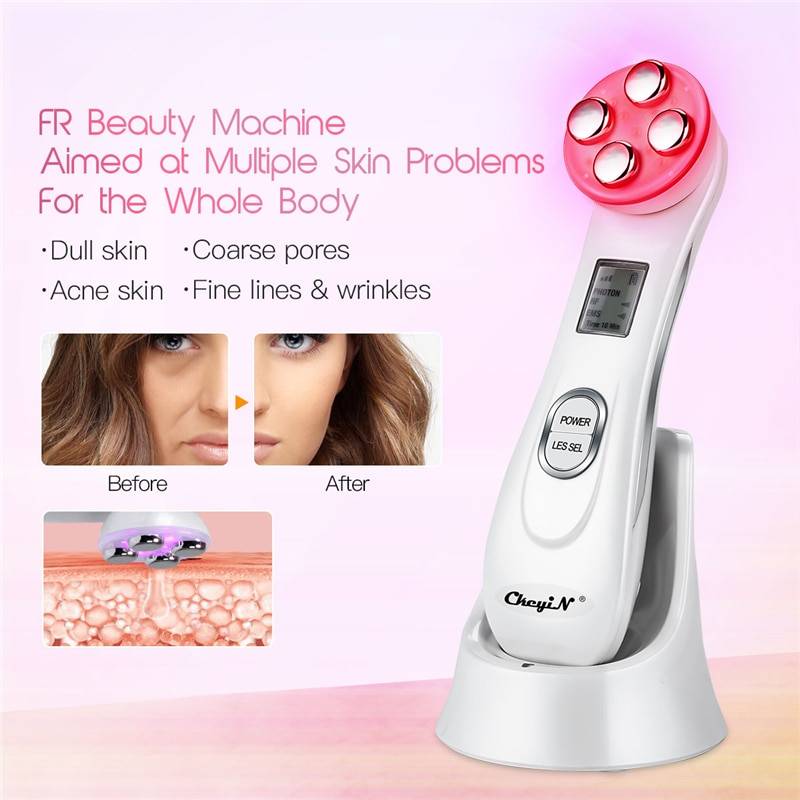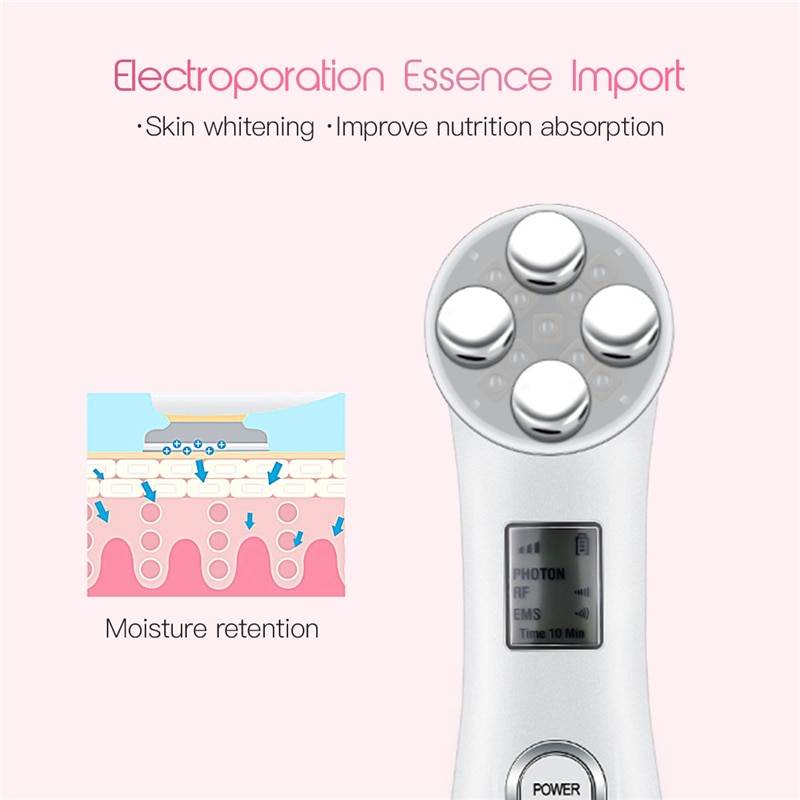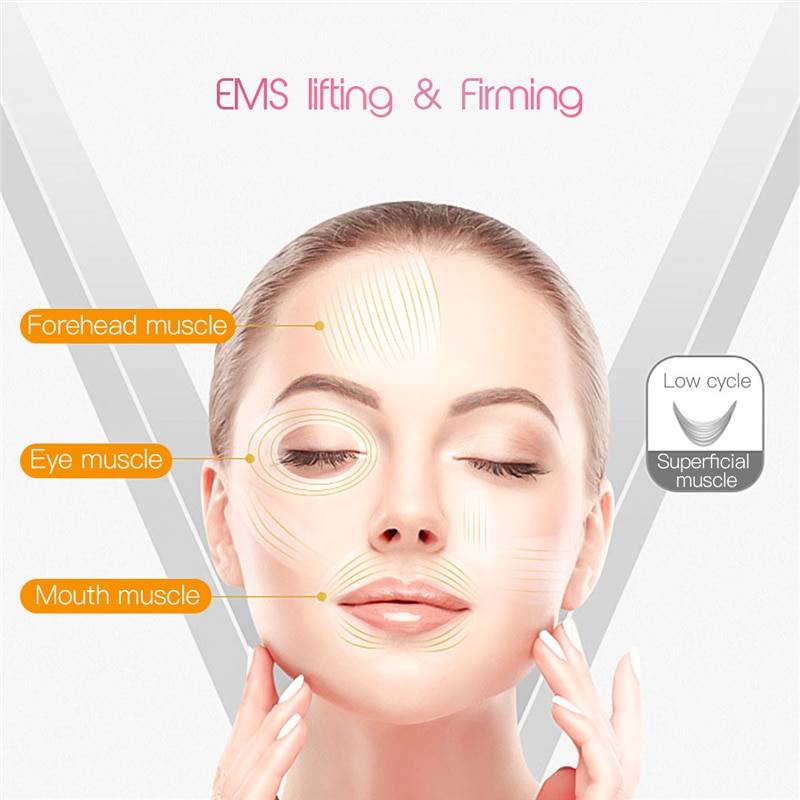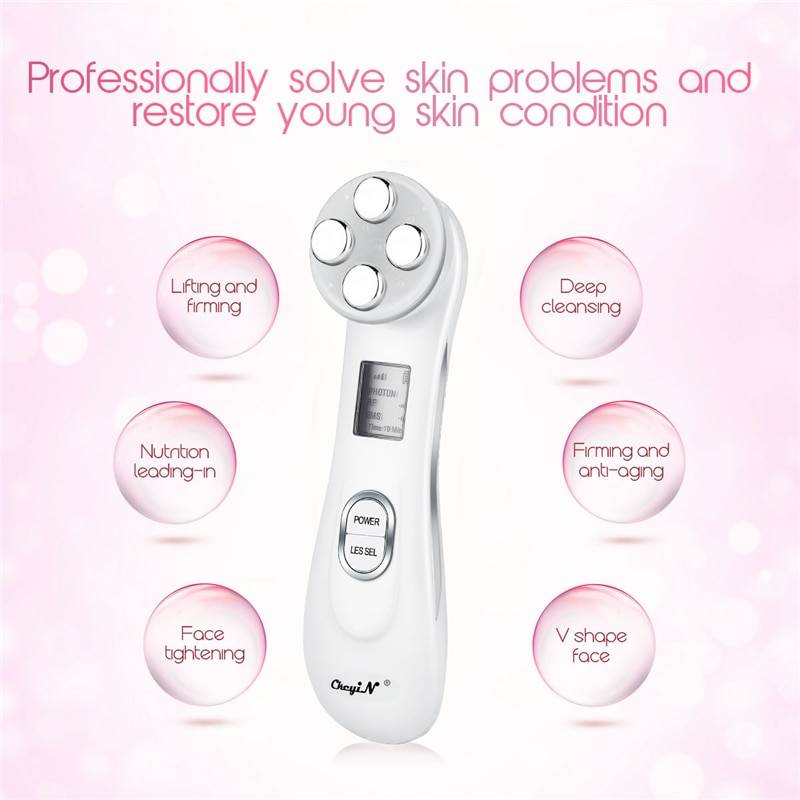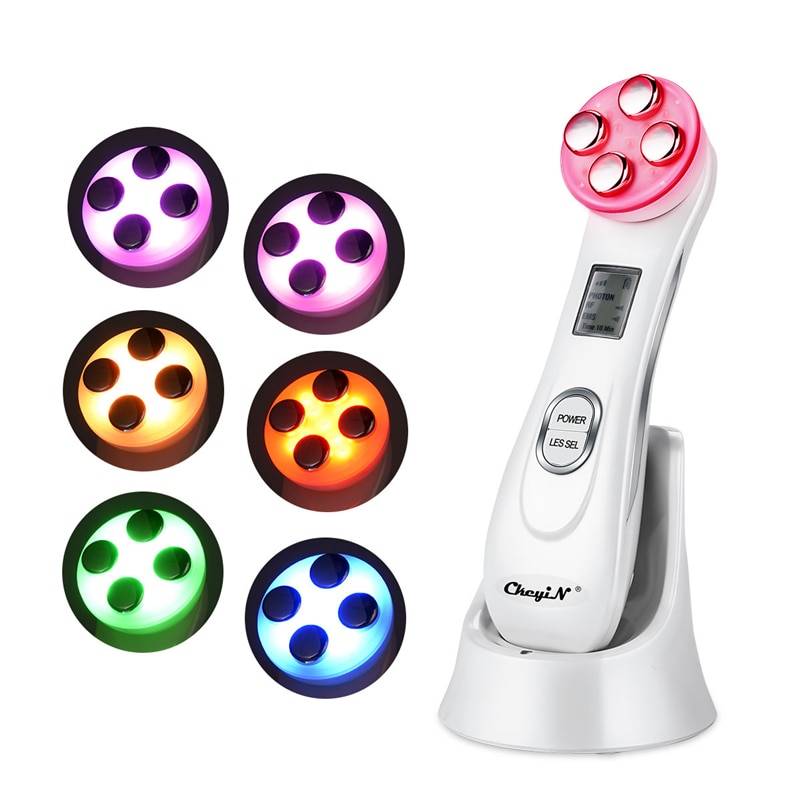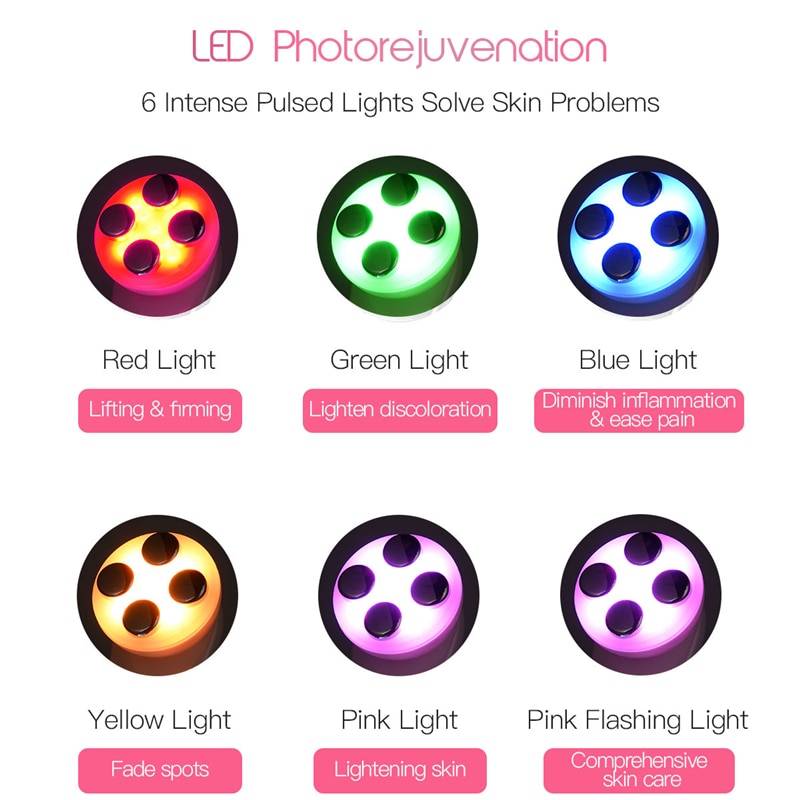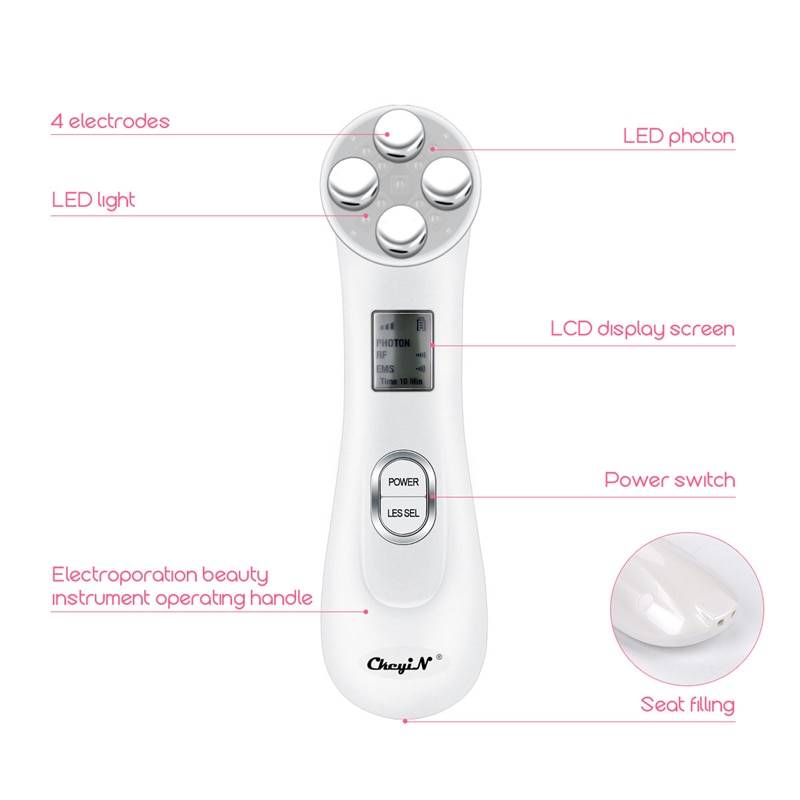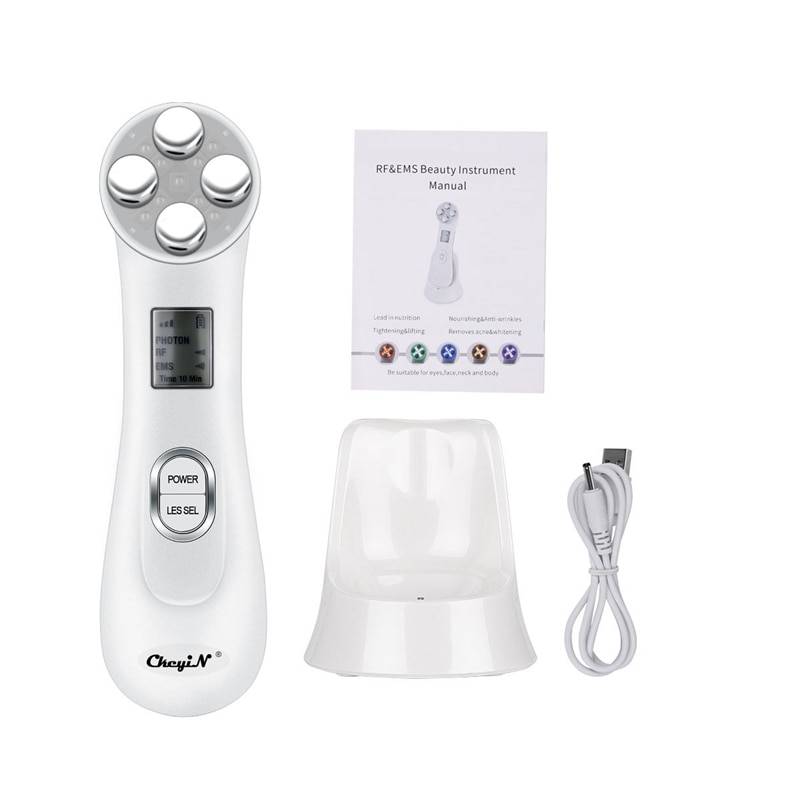 Infrared Body Slimming Massager
Ultrasonic massage: helps enhancing the permeability of cell membranes, promotes skin to absorb essences, improves cellular tissue nutrition and reinforces the regeneration ability of cellular tissue (it can also decompose fat and tighten your skin).
Far infrared: LED red light has a strong permeability (promoting collagen hyperplasia), it fades fine lines, restores skin elasticity and repairs cells.
EMS treatment: can activate cells, stimulates the muscles with passive
movement - muscular movement speeds up fat consumption - so that it can achieve a slimming effect.
Mini and stylish appearance, convenient to carry and easy to use.
For both face and body use.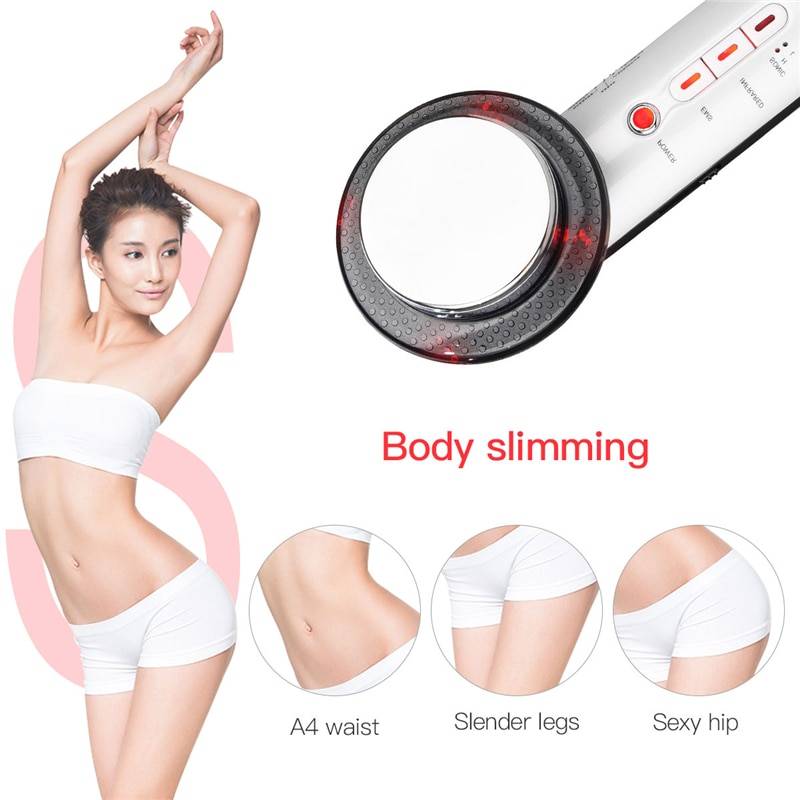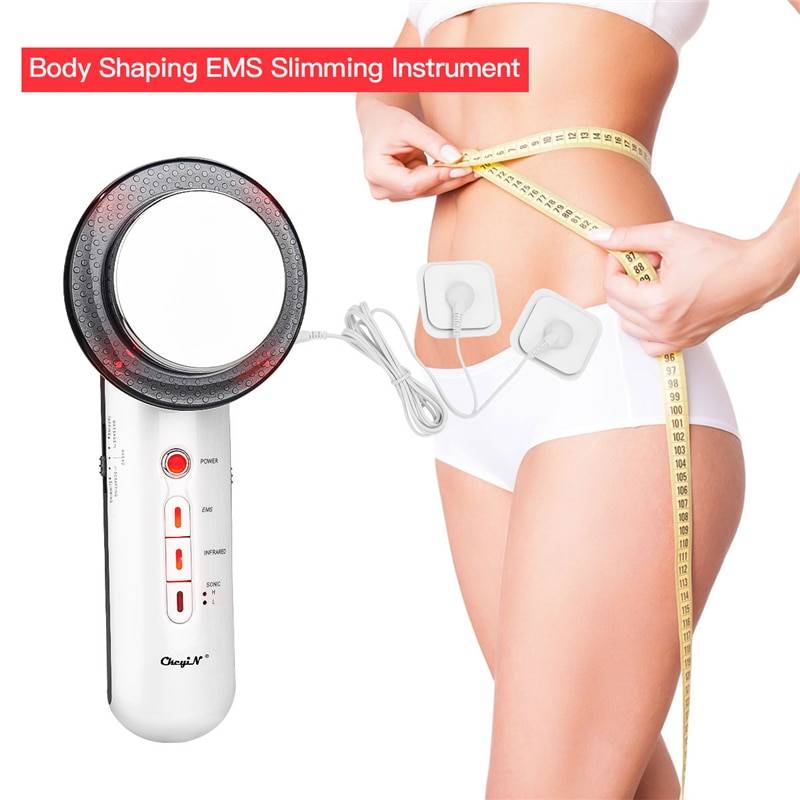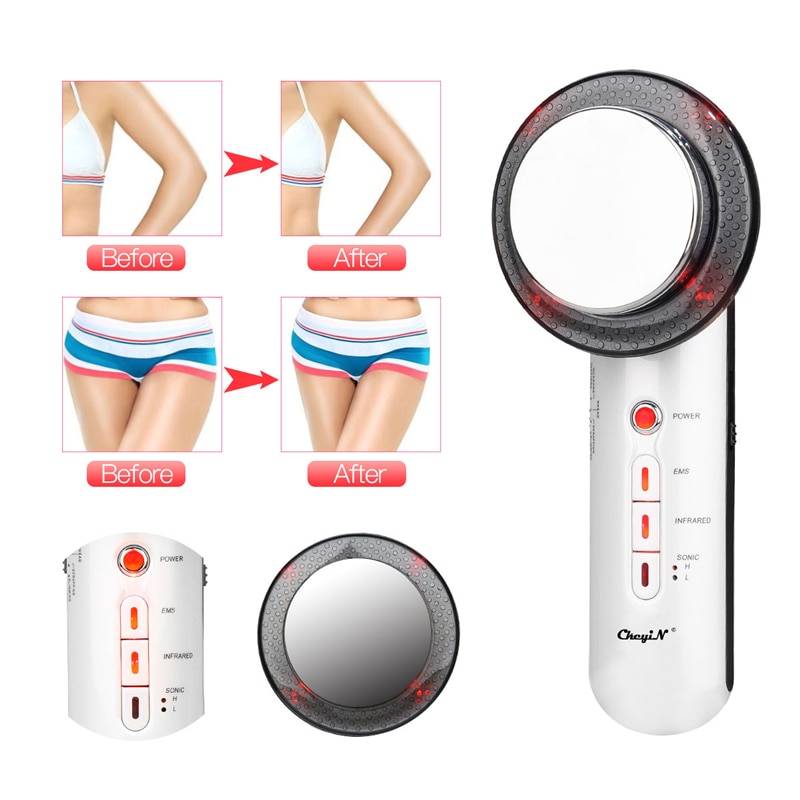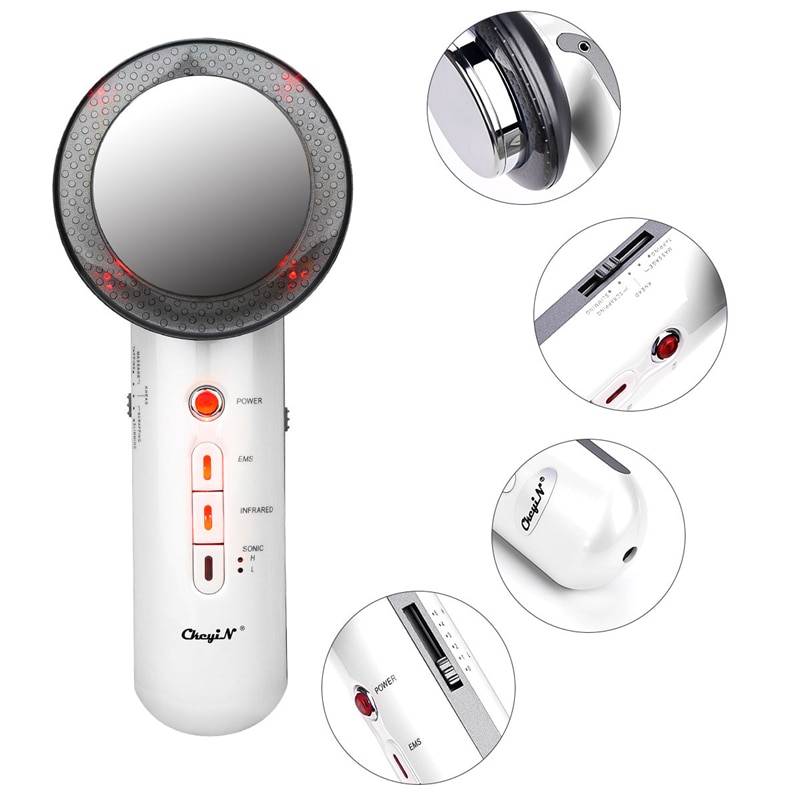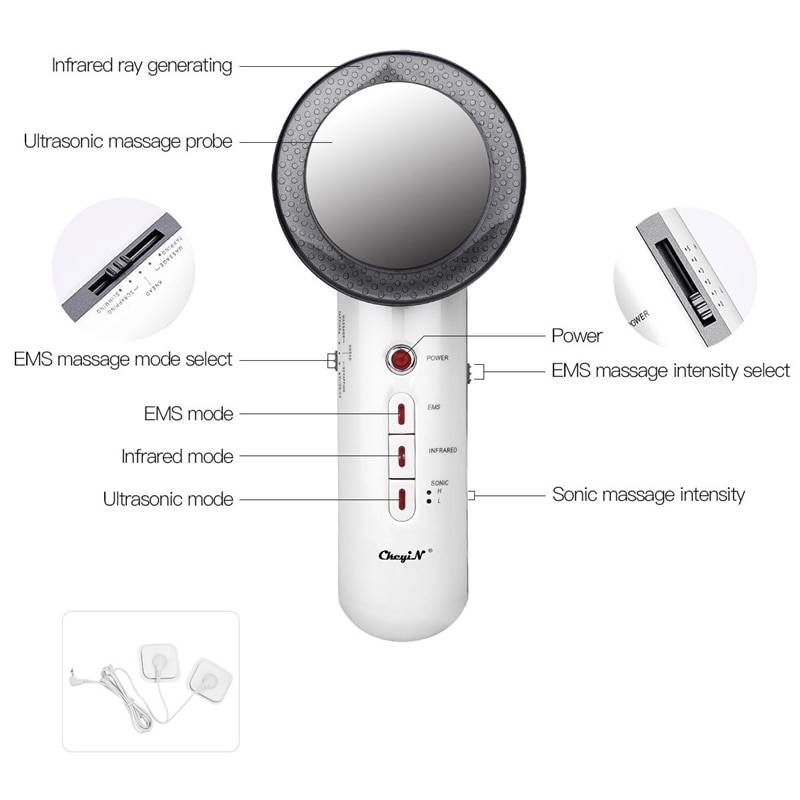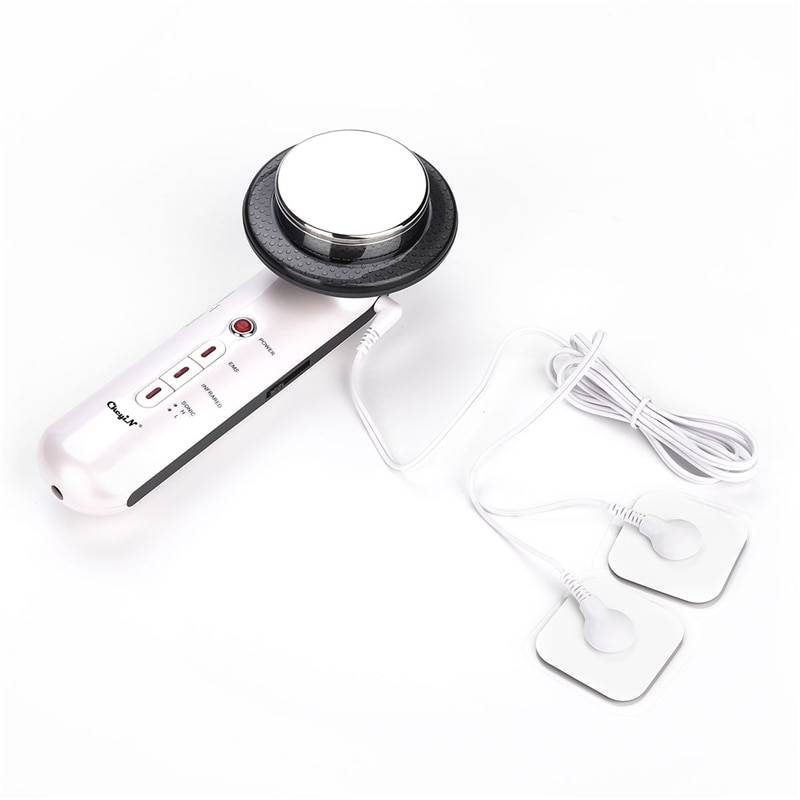 Nano skin hydrating Sprayer
Attracting, portable outlook design: mini-pocket sized, easy for you to take everywhere, so you can keep your face hydrated at anytime and anywhere.
It can help shrink pores and tighten skin.
Adopts with high-speed vibration technology to split water into tiny nanometer particles penetrated from cuticle infiltrate to the basal layer.
This mini face steamer can hydrate your skin instantly, so let your skin keep moist at anytime.
It is programmed with auto power-off function: after running for 60s it will shut off automatically.
Notes:
Please Notice:
1. It is recommended to add natural mineral water.
2. It is not recommended to use pure water, which will cause water droplets in the spray port.
3. It is not recommended to use tap water. The tap water has many impurities, which will block the spray port.
4. If you want to add milk and other liquids, please add water to make a dilution according to the ratio of 1:9(alcohol:water).
5. After adding mineral water, shake the sprayer gently before use.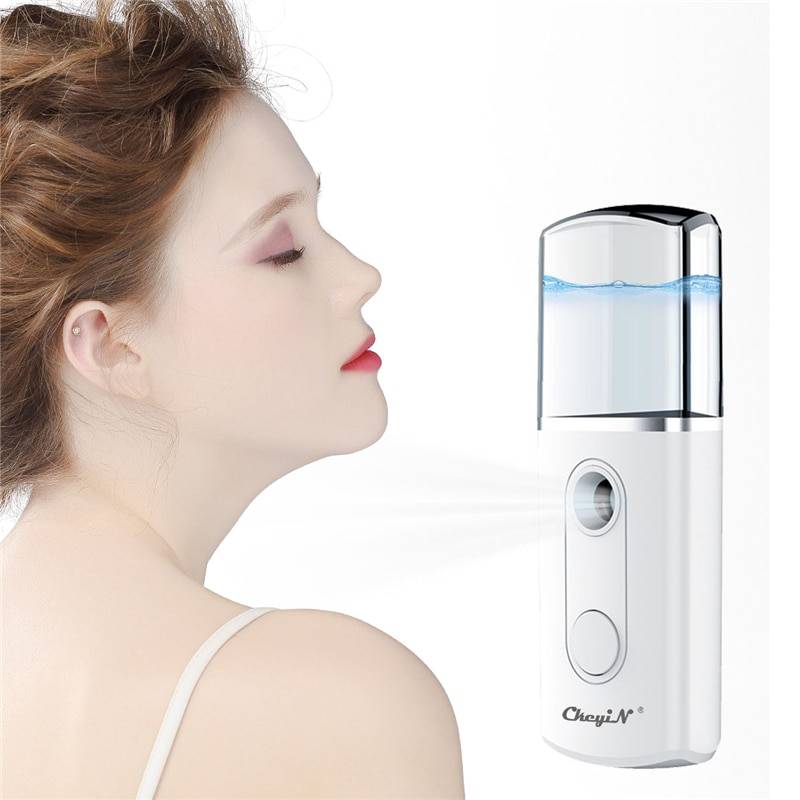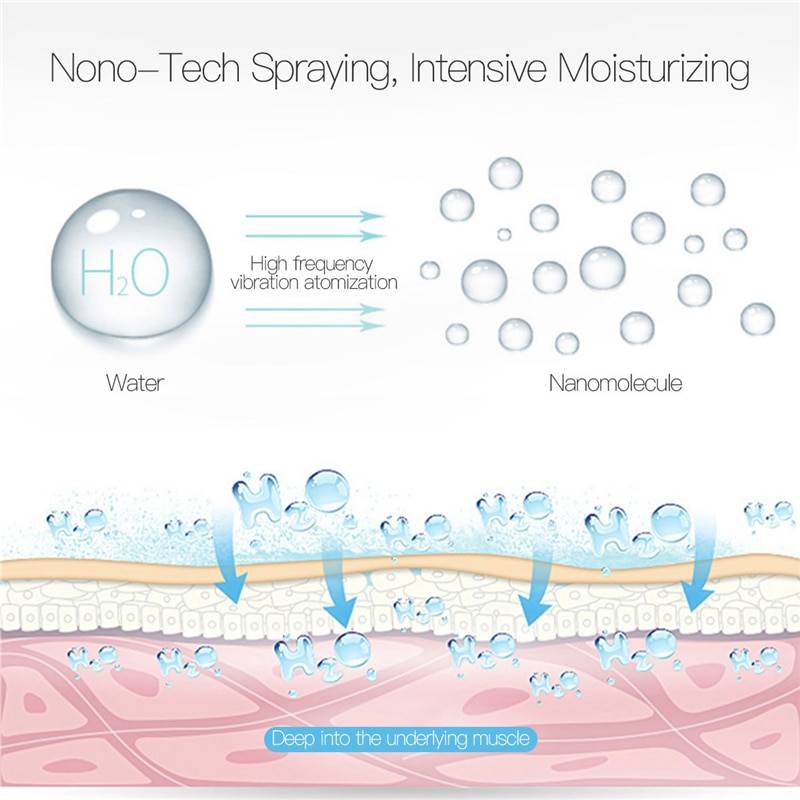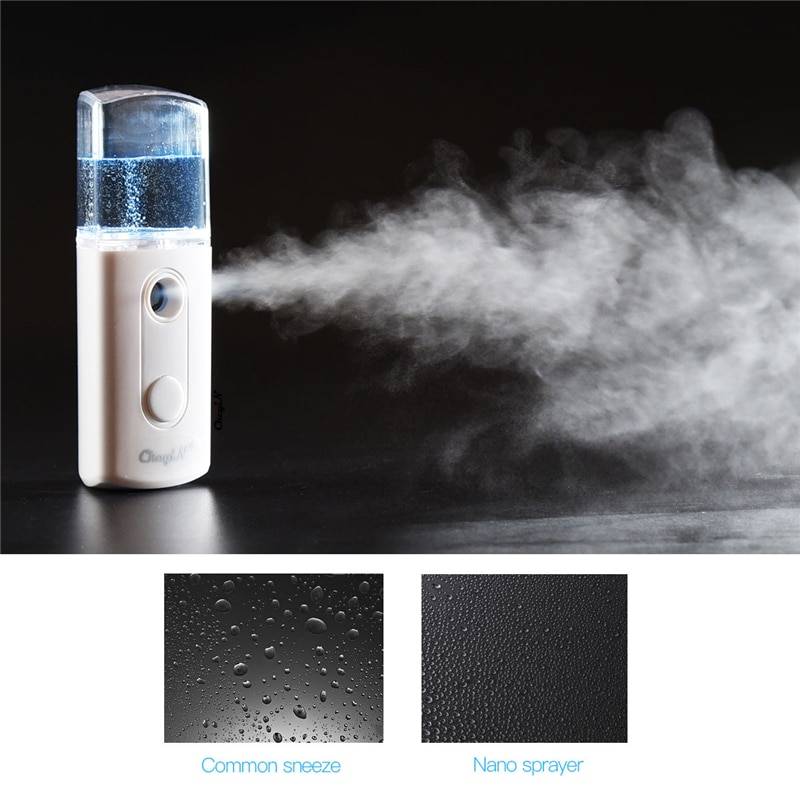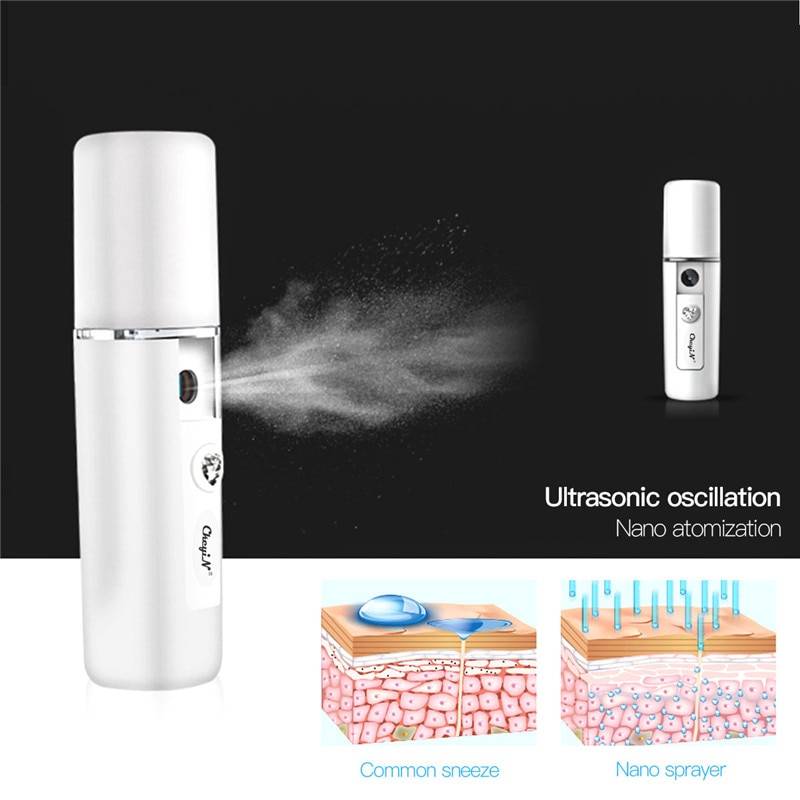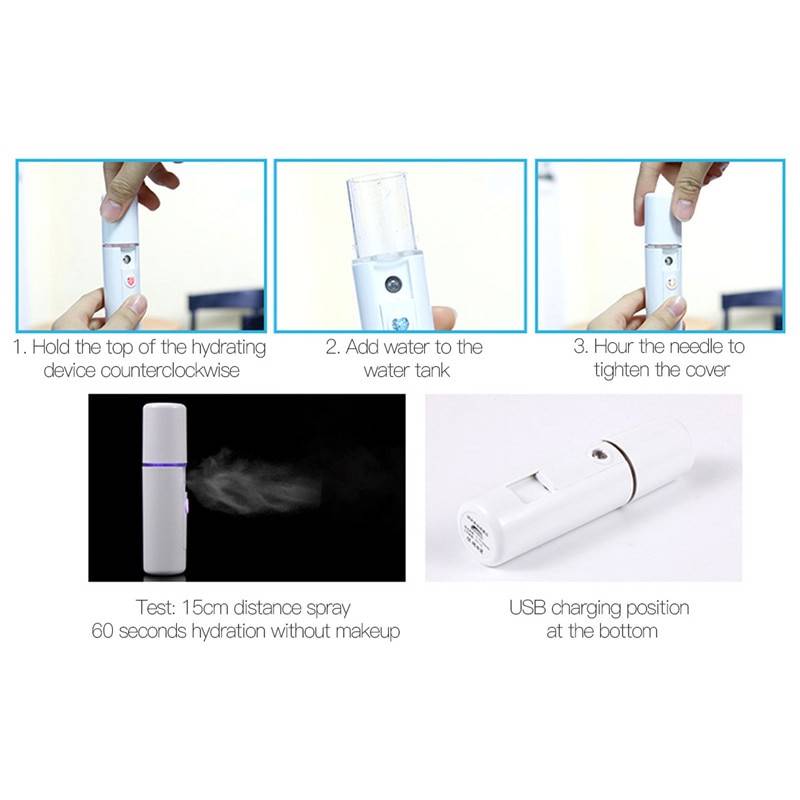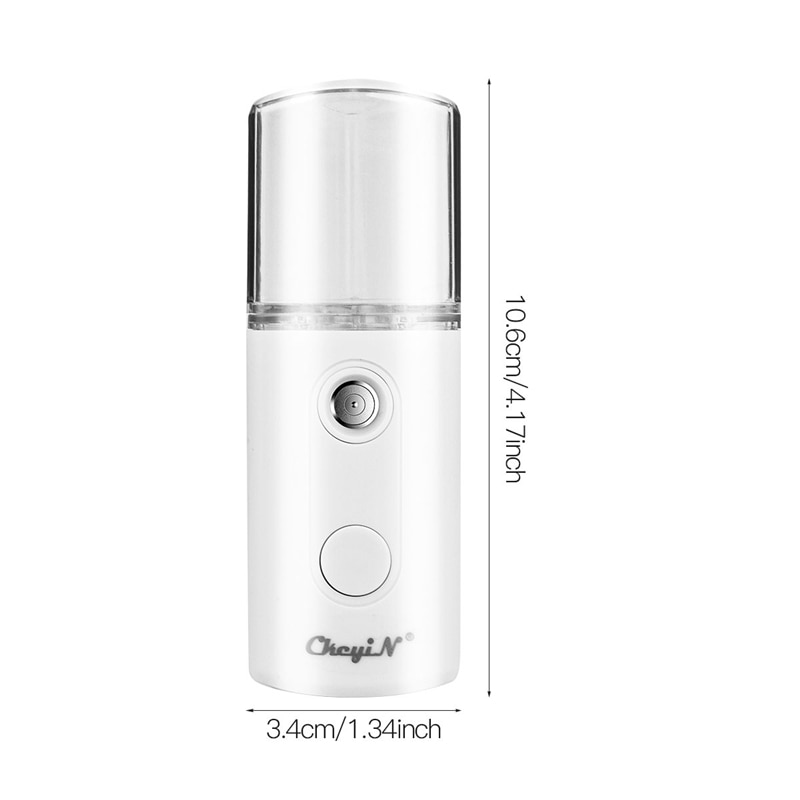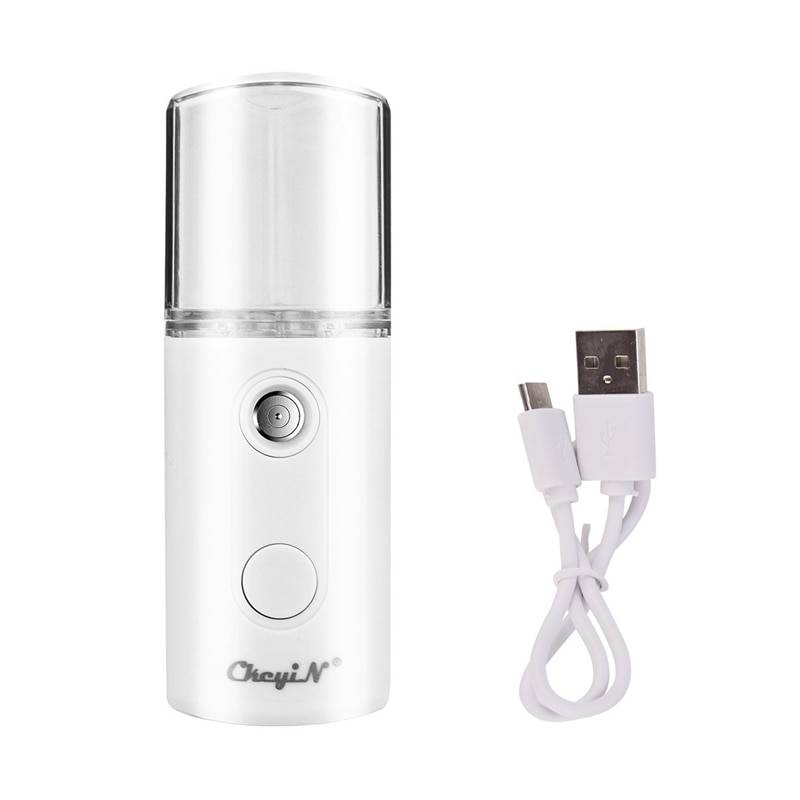 READY TO HAVE BEAUTIFUL SKIN?
Take advantage of our Winter Special Offer and your skin will thank you!
Very satisfied with the seller.I had to pay for the custom around 11 Usd, but I am happy with the purchases. After using the product a few times I alredy see the results. I am really happy and I definitely recommend for everyone who has wrinkles and acnee to use it.

All products arrived in perfect condition. I already tested them and they seem to work perfectly. They came in less than 1 month.

Excellent, came in less time than they said, all the machines come with a little load so I tested them and they work, they also come with the instructions in English, so it's quite easier to understand them. They come with the cables for charging and are made of good material. Happy with me buy!
Where does this ship from?
Orders are processed within 1-3 business days.
After your order is processed you should receive your tracking number/information right away!
Standard International Shipping: 8-20 business days.
In peak periods please allow for up to 10+ business days.
*All shipping times exclude customs/clearance delays*
Yes, as soon as we shipped your purchase you'll automatically get your tracking number via email.
Are there some shipping fees?
We offer Free Shipping for orders over 85$.
So all tree special packs are qualified for the free shipment.
Will you ship to my country?
We are currently shipping worldwide. If for some reason we are unable to ship to your country,
we'll notice you via e-mail and will rewire your payment.
Are there any other fees like custom taxes?

Please check your country policy on "Tax and customs for goods sent from abroad".
No problem. Just send it back to us. We have a 30 Days Money Back Guarantee.